About Us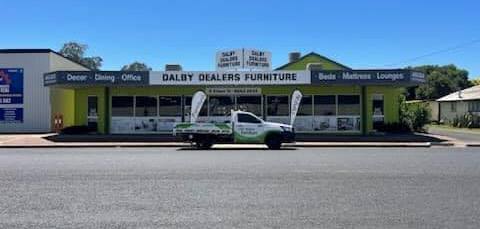 Dalby Dealers Furniture was opened in 1973 by Heather Newton and the late Reg Newton
and is still owned by Heather. It is the only locally owned independent furniture store in Dalby.
We are retailers of furniture, bedding, homewares, and giftlines and specialize in household
furniture including lounge, dining, bedroom, and office furniture. Dalby Dealers Furniture
also stock mattresses from a wide range of Australian manufacturers including the top brands
of Sleepeezee, Therapedic, A H Beard, and Envirofoam.
Our policy has always been to offer a range of furniture and homewares which are great
VALUE FOR MONEY.